Certificate in Web Programming (CWP)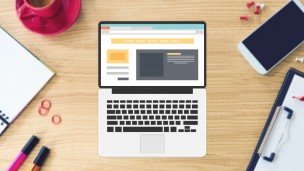 This IT training course covers the latest Web programming and Scripting languages such as; Javascript, Jquery, PHP, and MySQL. The course is designed to equip individuals with the knowledge and skills to develop web portals and applications.
Pre-requisite: 
Candidates are expected to be conversant with HTML and CSS
| | |
| --- | --- |
| Location | Price |
| Abuja | ₦120,000 |
| Lagos | ₦60,000 |
| Kano | - |
| Ibadan | ₦70,000 |
"I have no regret in taking the Web Programming at HiiT PLC. I found the course very interesting because it was full of both practical and theoretical work. During the training, we had access to a lot of applications and manuals in both soft and hard copy. All these would not have been possible if our instructor hadn't been dedicated to our success in the program. He was really easy going with us, took time to listen to our questions and made sure we always understood what we were taught."

-Aminat Jokosenumi
The training was quite insightful and very educative. I have actually attended a couple of IT Trainings but haven't yet seen any comparable in depth of knowledge and comprehension as I have over here at HIIT PLC. Kudos!!!
Chioke Stephen
"Sincerely speaking, the CWP (Certified Web Programmer) course was very interesting. I was able to learn the intricacies of website programming, thanks to my instructor. He was very dedicated to his job and his method of teaching has helped deposit the best of knowledge in me."
Olawale Dauda
Our instructor is such a genius at what he does. He is the best instructor I have seen. He made the course to easy to understand. He has inspired me to become a super guru just like him in the IT world. All thanks to the entire HIIT Crew. Good Job.
BELLO ADEDAYO.G