Oracle Certified Associate (OCA)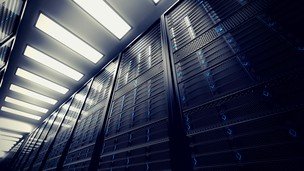 Oracle Certification Program is a professional certification program offered by the Oracle Corporation. There are three levels of Oracle Certification:  Oracle Certified Associate (OCA), Oracle Certified Professional (OCP), and Oracle Certified Master (OCM).
Oracle Certified Associate (OCA)
This oracle certification course is designed to identify, develop and certify individuals with requisite IT skills and knowledge for Database Management. It provides people of all ages with the means to increase their IT skills, prove their expertise and advance their professional careers.
Pre-requisite: 
No knowledge of computer and/or IT is required to attend this program.
| | |
| --- | --- |
| Location | Price |
| Abuja | ₦120,000 |
| Lagos | ₦85,000 |
| Kano | ₦150,000 |
| Ibadan | ₦80,000 |
My ORACLE instructor, Mr Victor indeed did a great job tackling the course. He went an extra mile to ensure I understood the training. I believe I am now ready to implement all that I have learnt in the outside world -Barthelomew Nchor
My ORACLE instructor, Mr Victor went out of his way to provide us with additional comprehensive notes, asides from the slides given to us in class. He gave us detailed explanations and used every day-life experiences to illustrate the courses being taught. I am really glad I attended my ORACLE training in HiiT PLC and I hope to return for more programs. Finally, The Customer Care Officers are wonderful to relate with and very friendly, especially Nike. -Philomena Osaibo
I'ts been great and lovely training in your institute with good and quiet atmosphere. The instructor have been the best in teaching us. I have the best 6weeks lecture and the instituted. Thanks for everything. -AYANKUNLE AYANBODE.